The Outremer 52 is the third collaboration between yacht-builders Outremer and VPLP Design. It has all the brand's usual features and includes the latest developments from the 55, such as the adjustable helm, the view forward through the saloon, and the helm seat designed for two people.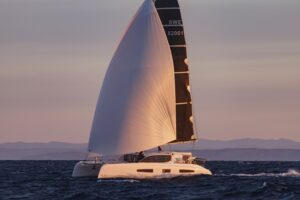 Under the supervision of Patrick le Quément, VPLP's design team undertook a vast review of owner needs and uses with the goal of simplifying handling at sea, facilitating movement above and below decks, and thus improving the general experience aboard.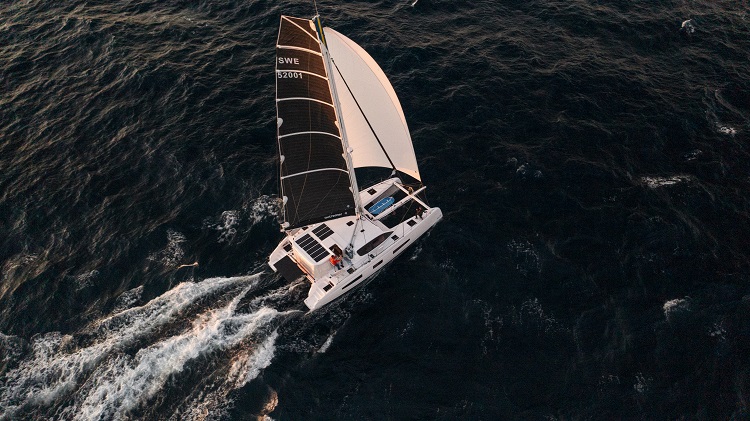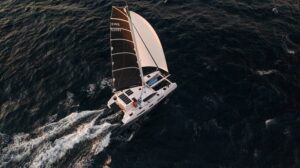 Weight savings achieved by the meticulous optimization of the structure allowed for an increase in the amount of glazing and openings aboard the boat – without undermining performance. As a result, crews enjoy greater visibility when the boat is under way, regardless of their position in the saloon or the cockpit.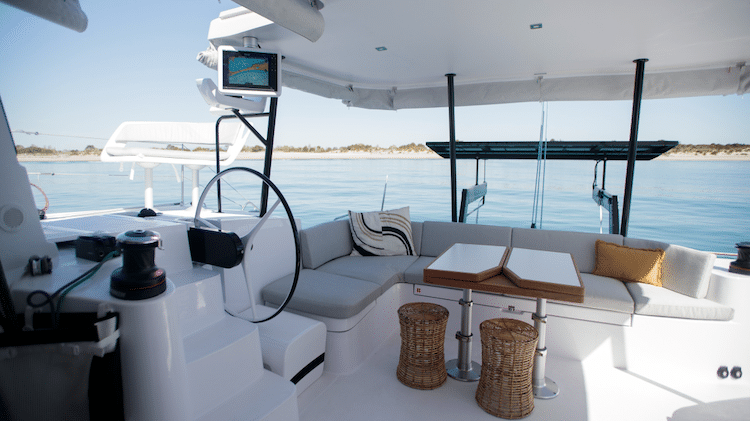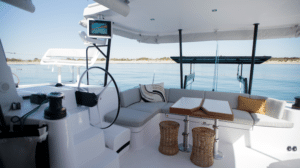 The layout of the interiors and exteriors above deck are conducive to keeping a better lookout. For example, the bar area of the cockpit allows you to eat your meals while on watch. Night watches can be kept from the bench in the saloon which faces forward.
Other Outremer boats designed by VPLP: