A newcomer in the range, the Gunboat 80 is a continuation of the 68 with a deck layout and sail plan worthy of a racing boat, but offering the utmost luxury too.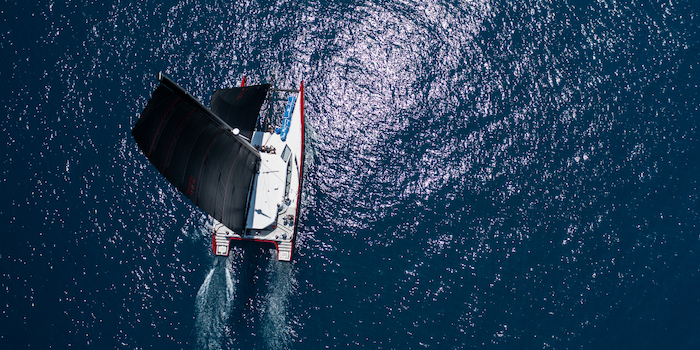 She can sail on one hull thanks to large asymmetric boards and T-foil rudders, while weight-saving was pushed to the extreme to enhance her performance. Indeed, the Gunboat 80 weighs only 28 tonnes!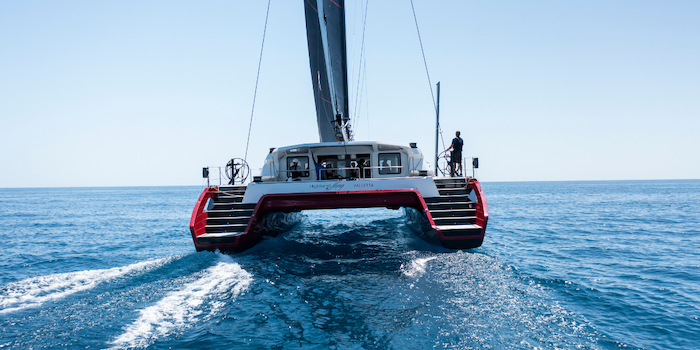 She quickly accelerates to 14–15 knots in moderate winds and, in a fresh breeze on a flat sea, she can almost hit 30 knots. The Gunboat 80 is aimed at owners in the USA, the Caribbean or the Mediterranean who enjoy racing with friends, and spending a week cruising with the family. Construction started on the first Gunboat 80 in the summer of 2021 for a launch in 2023.
Other Gunboats designed by VPLP: