No Limit is the fruit a collaboration between Outremer and Yann Marilley, pro yachtsman and boss of a yard in La Trinité. It was also an opportunity to combine racing expertise with cruising considerations. Wanting to develop a fast catamaran from an existing model, the skipper customized the hulls of an Outremer 5X to produce a high-performance racing boat.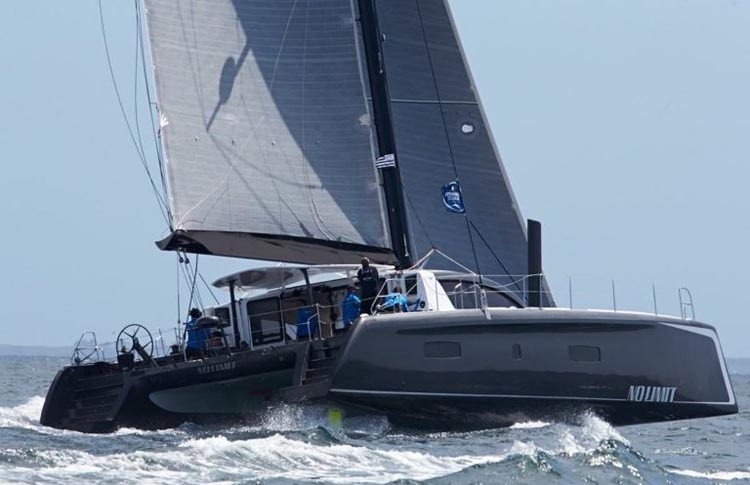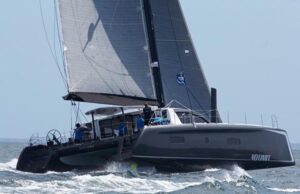 Yann Marilley added bulkheads and carbon-fibre beams – a carbon mast too – with a view to stiffening and lightening the platform (about 4 tonnes were shaved off her weight). The after beam was re-sited directly under the cockpit, the latter streamlined so the crew can enjoy the freedom of greater deck space when manoeuvring. While No Limit's accommodation and fittings were considerably simplified compared to those of the Outremer 5X, comfort has by no means been sacrificed for performance. By extending the height of the carbon-fibre mast by a metre, the catamaran is now able to carry a much larger sail plan. Particular attention has been paid to the deck fittings – sourced from other racing yachts – and the appendages.
Since launching her in 2015, Yann Marilley has taken part in numerous races in Europe and the West Indies. No Limit took the starting line of the 2018 Route du Rhum, competing in the multihull class, but Yann Marilley was sadly forced to retire from the race.
Other Outremer boats designed by VPLP: