For the Outremer 55, the challenge for VPLP was to leverage recent architectural developments and Grand Large Yachting's expertise in composite engineering to design the cruising boat of the next decade.
The specifications feature the same performance criteria as the Outremer 5X – including weight and power – but with greater attention paid to comfort and the transition between the interiors and the deck.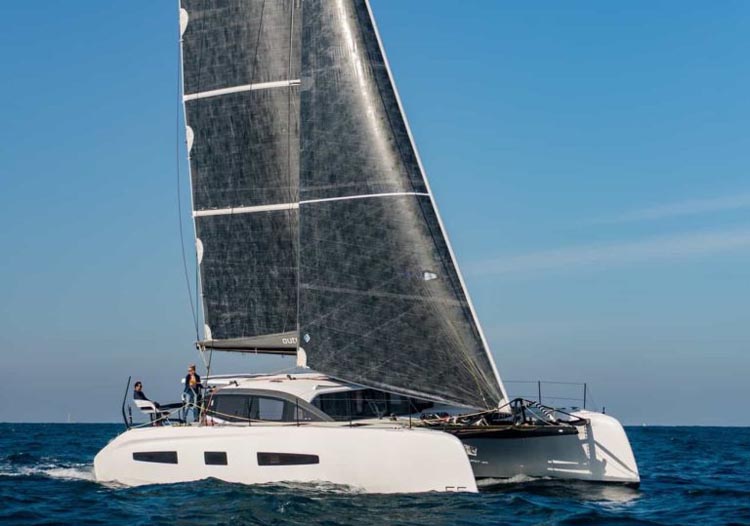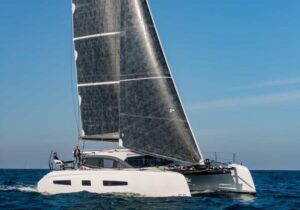 The Outremer 55 features superlative coachwork and style, as well as a plethora of innovations. The passageways and watch stations couldn't be more ergonomic, there's a fully opening door between the saloon and the cockpit without a step in the deck, the stern bench seat is adjustable, there's a kitchen island and, above all, two foldaway steering wheels which can also be set in numerous helm positions.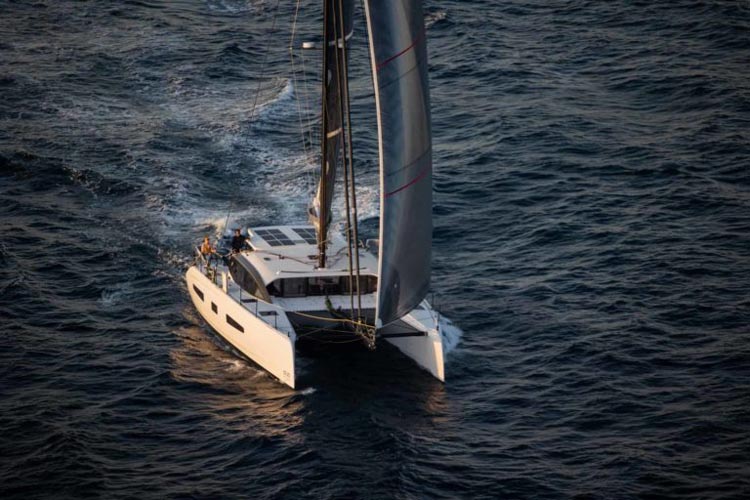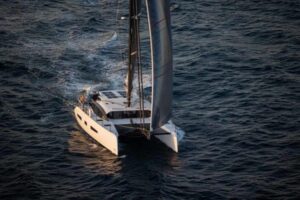 "We had to do I don't know how many workshops and meetings with copious toings and froings on approaches and parameters, including feedback from the owners, the builder, the exterior designer Patrick le Quément, and the interior designer Darnet Design," says Marc Van Peteghem, cofounder of VPLP Design. "This boat has been a massive success."
Other Outremer boats designed by VPLP: