Lagoon 55, Lagoon 57, Lagoon 47, Lagoon 42, Lagoon 37 and Lagoon 67
It was back in 1987 that VPLP launched its first Lagoons, a pair of 55' sisterships weighing in at 14 tonnes and built by Jean-François de Prémorel at Jeanneau Techniques Avancées. They would be the first of several generations and marked the start of a fruitful collaboration between the firm and Groupe Beneteau. "A customer was interested in these projects and commissioned two from us. Many more followed until they eventually became Beneteau's catamaran range," says Vincent Lauriot-Prévost.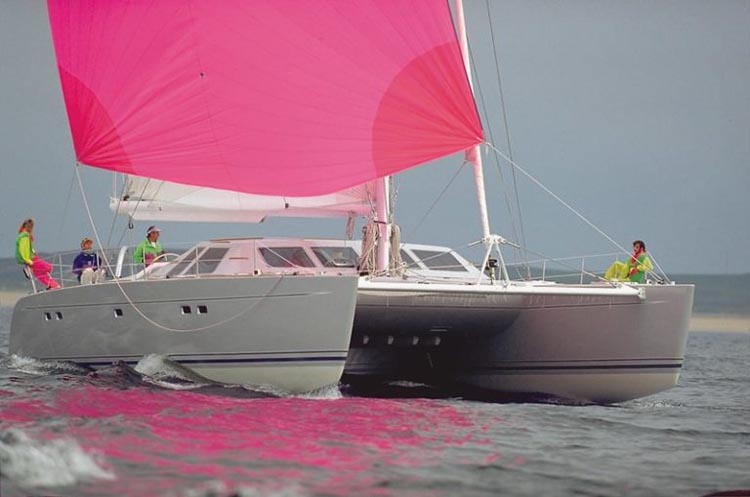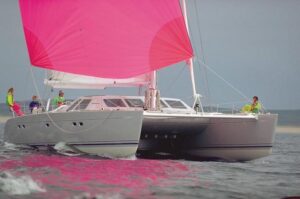 The distinguishing features of the range? Comfort, excellent sea-keeping and great value for money. Since the beginning the construction techniques used to build the Lagoons have been inspired from the racing world (cored layup, epoxy resin), resulting in light, elegant boats. It's a winning formula because the Lagoon range has enjoyed much success with customers looking for comfortable cruising catamarans. Vertical glazing has been key to their habitability, as it contributes greatly to optimizing space and weight. The first generation of Lagoons (55, 47, 42, 37, 67) were all based on these very same principles.
Other generations of the Lagoon range: