After Florence Arthaud's victory in the 1994 Route du Rhum on the trimaran Pierre 1er, VPLP was commissioned by Universal to design and build the boat used by the main character played by Kevin Costner in the film Waterworld.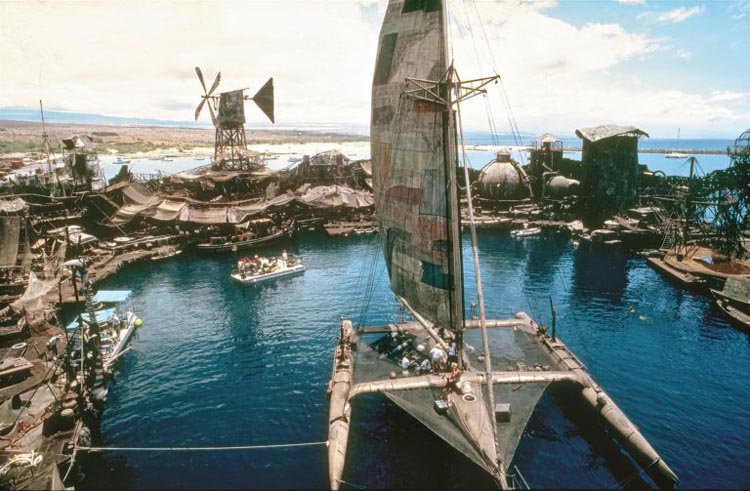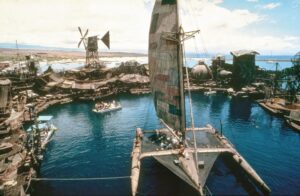 In fact there were two versions of the boat. One was fully operational and used for the sailing sequences at sea. It had a maximum speed of about 15 knots. The other version was used for filming above and below deck, in particular for shots requiring special effects, and it was fitted with numerous gadgets including a telescopic mast for taking 360° views.
Both versions were 60 feet long and laid up in the moulds of Pierre 1er at the Jeanneau Techniques Avancées yar under the direction of Bruno Belmont who would go on to be Lagoon marketing director. The boats were shipped to Hawaii by cargo plane. The working trimaran was subsequently sold to American sailor H. L. Enloe who would later skipper her in numerous races and regattas. Waterworld was evidently a unique experience for the firm, adding Hollywood movie star Kevin Costner to the long line of famous mariners who have skippered boats designed by VPLP.