Like the 80, the Gunboat 72 is a continuation of the first Gunboat designed by VPLP, the 68, even to the point of being built in the same mould, which was extended amidships for the purpose. The only real (but important) difference is that she is aimed at the cruising market, as can be seen by the addition of a flybridge.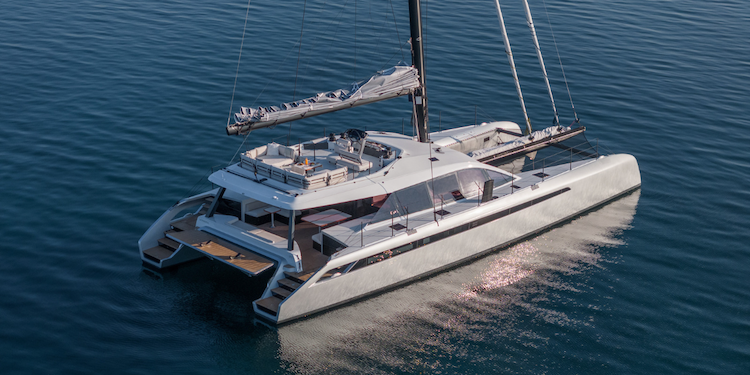 Above all the Gunboat 72 is a fast cruising yacht and light for a catamaran of her size. Particular care was taken in choosing her construction materials in order to maintain a high potential for performance, the signature feature of the Gunboat series.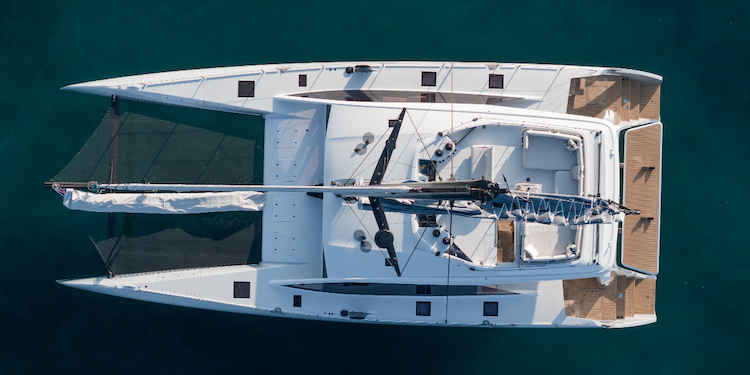 The deck and superstructures were the subject of advanced design studies by Christophe Chedal Anglay and Patrick le Quément, while the interiors were entrusted to Isabelle Racoupeau. Construction started on the first Gunboat 80 in May 2021 for a launch in 2023.
Other Gunboats designed by VPLP: