A true reference in the world of cruising catamarans, the Gunboat range was acquired by Outremer in 2017 and swiftly augmented with the Gunboat 68. The first two 68s were delivered in late 2018–early 2019 to American owners who were looking for the best in racing-cruising catamarans.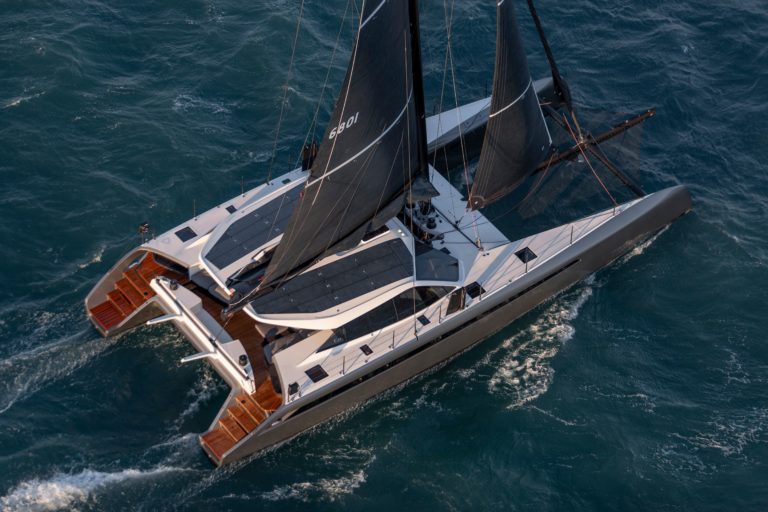 Built in La Grande Motte entirely in carbon fibre, the new Gunboat 68 came out of the yard weighing a little under 18 tonnes, a veritable exploit for a cruising boat of her size (the furniture below decks were made using Nomex). This thoroughbred catamaran features retractable rudder blades and curved boards. She retains the character of the original American brand with the cockpit and helm station forward, and customizable luxury interiors which can be partially removed for racing.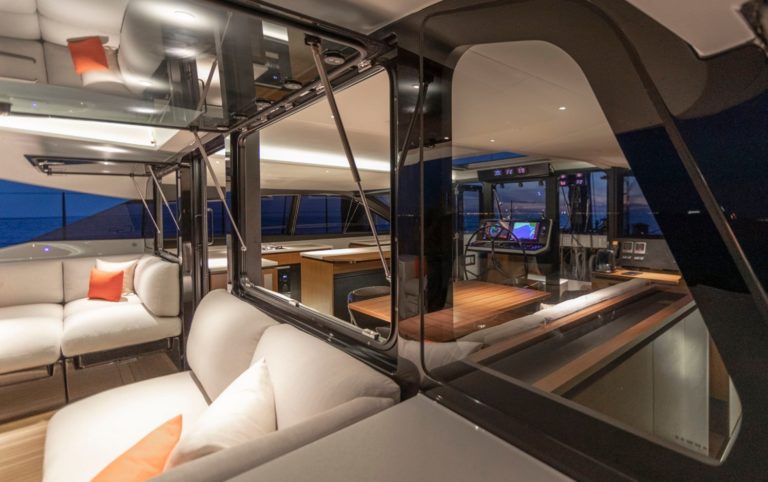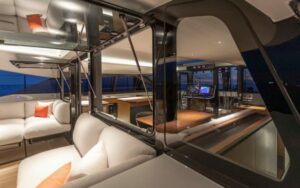 The first Gunboat designed by VPLP is a "Ferrari of the Seas" and should, like her precursors in the range, put her skippers on the podium of many a race in Caribbean and North-American waters.
Other Gunboats designed by VPLP Design: