The Fast Foiling Ferry or F3 (pronounced "F Cube") is the fruit of a technical and commercial partnership between Alwena Shipping, MerConcept and VPLP Design. It's an innovative ship concept which lays the groundwork for achieving energy transition in the sea transportation sector.
This new version is a 24 m catamaran designed for urban passenger transport. The City Version of the F3 is a potential solution to the need for fast, quiet and energy efficient mobility in densely populated coastal cities
Foiling ferries have been around for a long time but the ride could get bumpy. Recent technological innovations have made foiling a very stable experience, ensuring passenger comfort regardless of the swell. In the absence of noise and vibrations coming from the diesel engines, passengers will be able to use their travelling time aboard for work or doing other activities.
Skimming over the water on foils, the F3 City carries up to 220 passengers at a cruising speed of 35 knots and uses 40% less fuel than a similarly sized displacement craft.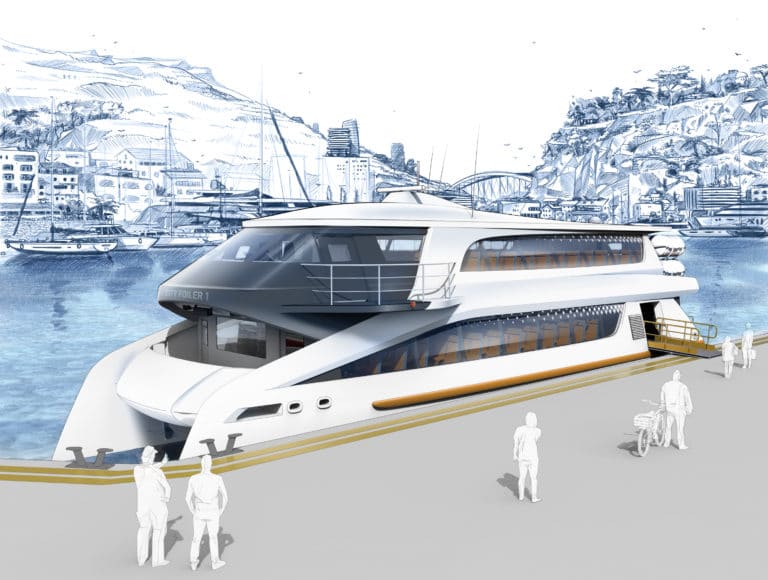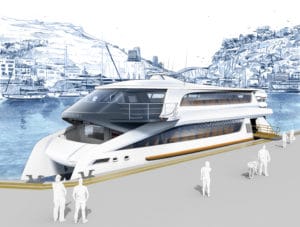 See the 30 m Passenger and Offshore Version
Learn more: info@fastfoilingferry.fr