For the design of Maxi Banque Populaire XI, launched in April 2021, VPLP drew inspiration from Banque Populaire IX and in particular her platform, which was a veritable reference for the project. The general balance of the boat was made more flight-friendly, with the distance between the centre of gravity and the hydrodynamic surfaces (i.e. the foils) reduced so that the boat would be much more stable above the water. For the same purpose, weight and the sail plan were moved forward as far as possible so the rudder winglets could function as preventers rather than lifting surfaces.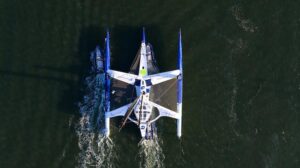 Unlike the floats which are identical to those of Banque Populaire IX, the central hull was redesigned to move the centre of buoyancy further forward and, with tauter, flatter lines, to optimize her performance at high speeds. Thanks to the data recordings of the previous foils, the architects were able to refine the loading scenario and, as a result, design large appendages.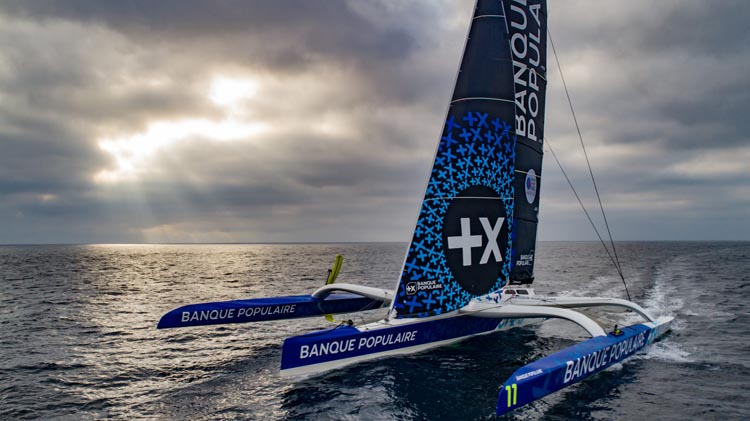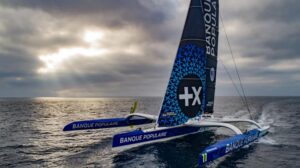 A lot of work was done on her aerodynamics, with particular attention paid to streamlining the platform in the zone around the after beam, the sheet traveller bar and the stern of the central hull. The team also studied the end plate effect of the sail plan on the cockpit fairing, which was extended to the forward beam.