The project to develop a 30' one-design for offshore racing was the brainchild of the UNCL (Yacht Club de France's racing division), the Royal Ocean Racing Club (UK) and the Storm Trysail Club (US). The aims of the project were threefold: encourage participation in the discipline, make sailing more accessible, and train the next generation.
A joint bid from VPLP Design and Multiplast won the international call for tenders to design and produce the new Class 30. Sharing similar values, it was only natural that major boat-business players Jeanneau and Multiplast decided to join forces and collaborate in the development of this competitive and accessible new sailing boat.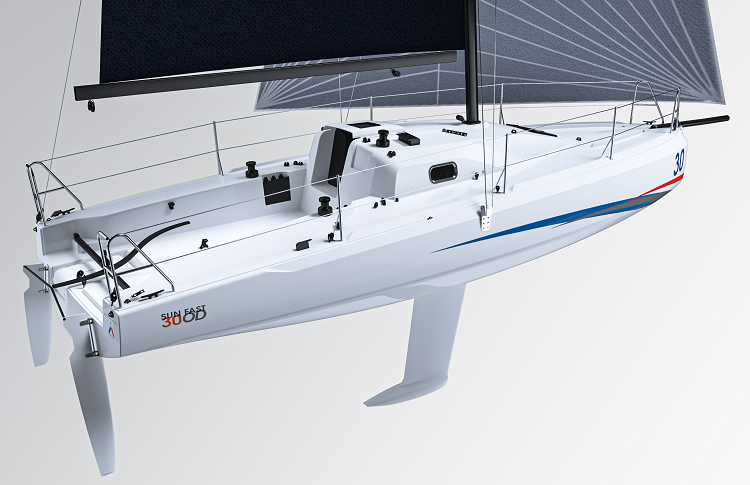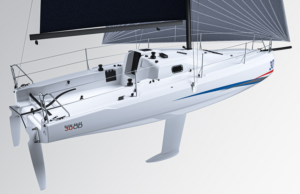 The Sun Fast 30 One Design originated on the VPLP Design drawing board and, thanks to in-depth studies, features a modern semi-scow hull that is powerful, versatile and suited to offshore use. This provides her with incredible stability and a considerable floating dynamic which is conducive to speed. Additional premium characteristics include her generous and powerful sail plan, her innovative functionality, her minimalist yet well-equipped deck plan, and her simple yet complete internal structure.