Géant then Vodaphone /NZ.
Géant was the last trimaran of the 2000–02 generation designed by VPLP for skipper Michel Desjoyeaux, who had the 2002 Route du Rhum in his sights. The deadline was tight and the discussions between the architects and the recent victor of the Vendée Globe were very productive. There was nothing revolutionary about her structure, it being an assemblage of parts made in the moulds of her six predecessors.
Géant's innovations were concentrated in the appendices, in the form of trimmable lifting surfaces and larger curved foils which allowed her to rise out of the water more frequently and safely. For VPLP, Géant represented the first real step towards an ocean-going foiler.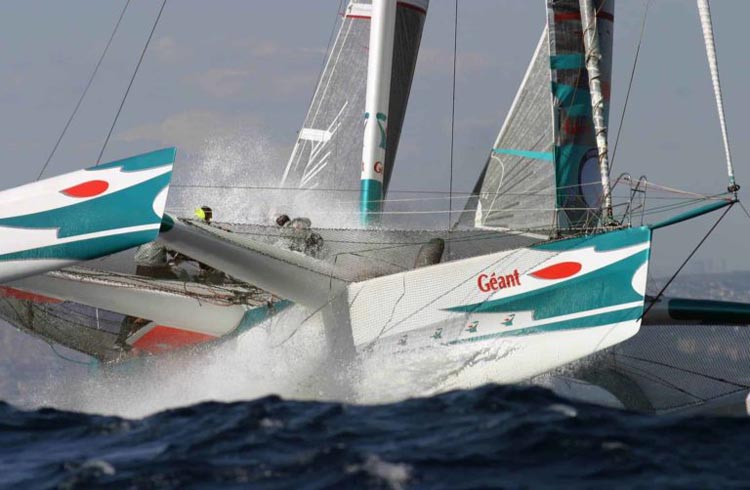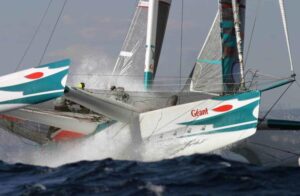 Launched in July, the trimaran dismasted in August… and then three months later she won the infamous 2002 Route du Rhum, despite two stopovers. The racing conditions were devastating for the fleet and of the eighteen multihulls taking the line off Saint Malo, only three arrived in Guadeloupe. Two years later Desjoyeaux made it two in a row by winning The Transat 2004. Sold in 2011, Géant continues her racing career in New Zealand.