Edmond de Rothschild (Gitana XVI) then Malizia II (SeaExplorer – Yacht Club de Monaco) then Fortinet-Best Western
Launched four months after the duo Banque Populaire–Safran, team Gitana's project aimed to be more versatile and less focused on reaching with, in particular, a less flared hull shape.
Above all the new Edmond de Rothschild wanted to be more radical when it came to her deck layout. With her closed-transom cockpit, low winches and sheet traveller bar in the stern, the design aimed to lower the centre of gravity so that less lead needed to be put in the keel bulb, thus saving weight.
Built at the Multiplast yard like her sistership StMichel-Virbac, Edmond de Rothschild was fitted with second generation "Dali" foils featuring a much greater lifting surface, whereas Jean-Pierre Dick's team chose to deploy smaller appendages.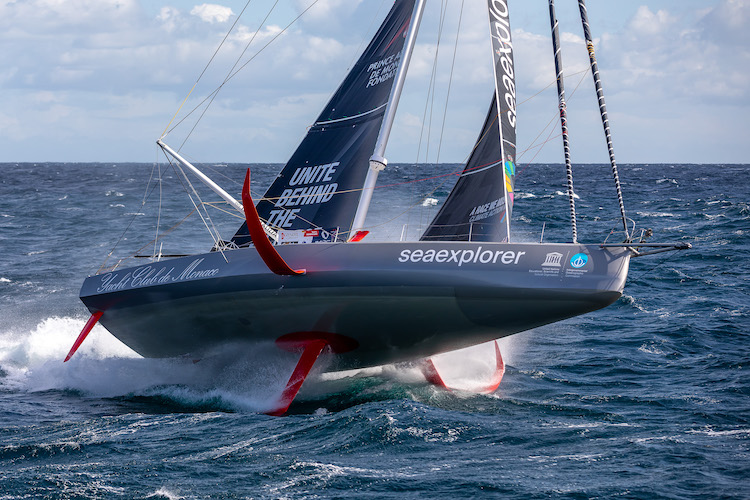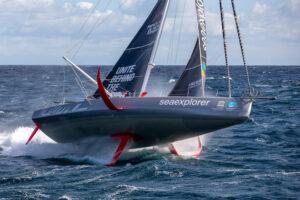 Renamed Malizia and fitted with new foils, the IMOCA ran the 2020 Vendée Globe in the livery of the Yacht-club de Monaco with Boris Hermann at the helm, finishing in 5th place.
In early 2021 she was sold to Romain Attanasio who has the 2024 Vendée Globe in his sights, racing under the name Fortinet-Best Western.