Trade Wings 2500 (197 m LOA, 32 m beam) is an innovative concept for "small" container ships of 2500 TEU (twenty foot equivalent units) specializing in trade between subsidiary ports in Europe to supplement mega container ships, but also between ports in the Caribbean, Central America and China.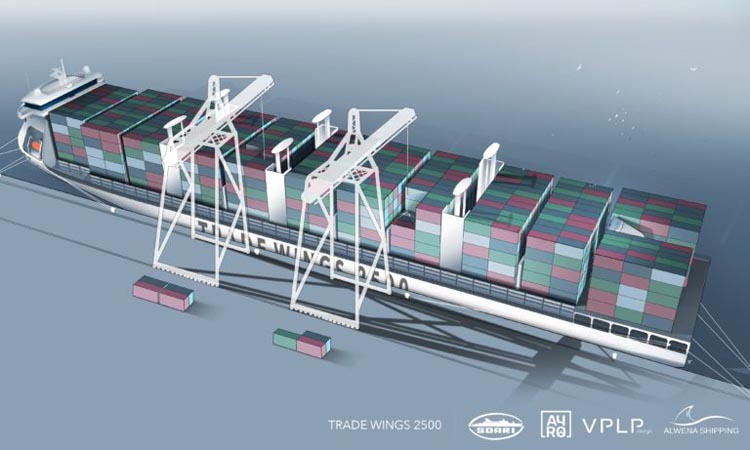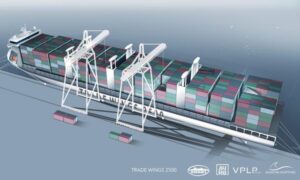 A cooperative effort involving Alwena Shipping (France), SDARI (China) and AYRO (France), the preliminary project was granted approval in principle (AiP) by Bureau Veritas in the spring of 2021. The vessel's hybrid propulsion comprises six Oceanwings and a diesel-electric system which can be adapted to use clean fuels such as liquefied natural gas (LNG) and ammonia.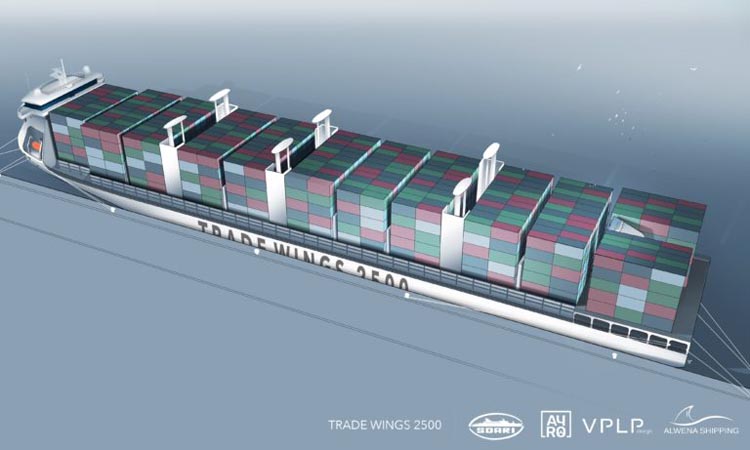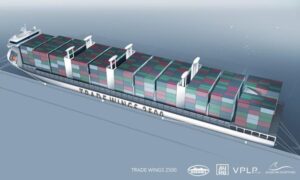 On a transatlantic voyage, we can expect to see a reduction in CO2 emissions of about 35%. This concept demonstrates the feasibility of using wingsail propulsion on this type of vessel and the real gains that can be made despite the operational constraints.
In 2023, Louis Dreyfus Armateur called on VPLP Design and Alwena Shipping to develop an auxiliary-wind-propelled container ship solution based on the Tradewings 2500 design.