Fruit of an in-depth study driven principally by designer Patrick le Quément, a long-time collaborator with VPLP, this 78' luxury catamaran (23.95 m) remains in the project stage for the moment. Her future owner can expect exhilarating times at the tiller and superlatively comfortable cruising with a skeleton crew (two crew and eight passengers).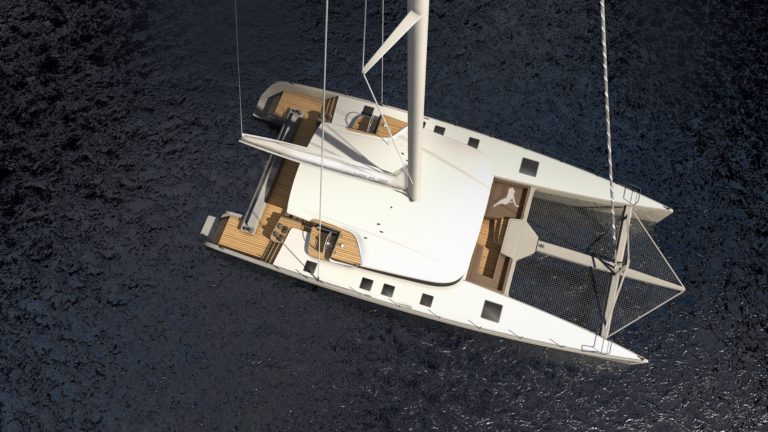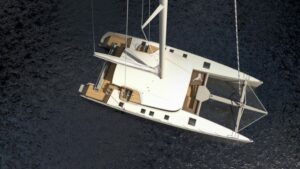 So what makes her a cut above the rest? For a start she's light, both literally and metaphorically, because of her carbon-fibre build, sleek lines and vertical glass panels. Her aesthetic was guided by the principles of sunlight, space and transparency. Thus the mast has been stepped on the coachroof, the saloon is unhindered by bulkheads, the deck is flush throughout, and sliding glass doors open onto the stern and the forward balcony to simplify movement around the deck and let the sea breeze in.
The mast is stepped aft of centre on a special structure derived from solutions developed for racing trimarans. A generous sail plan promises some exciting times at the wheel, which should more than satisfy the demanding yacht owner.