The S-Jet, developed in collaboration with Airbus, went through a number of preliminary designs. The concept was to adapt the control system for winglets, those devices at the tips of aeroplane wings and tails designed to reduce drag, to a 26 m catamaran.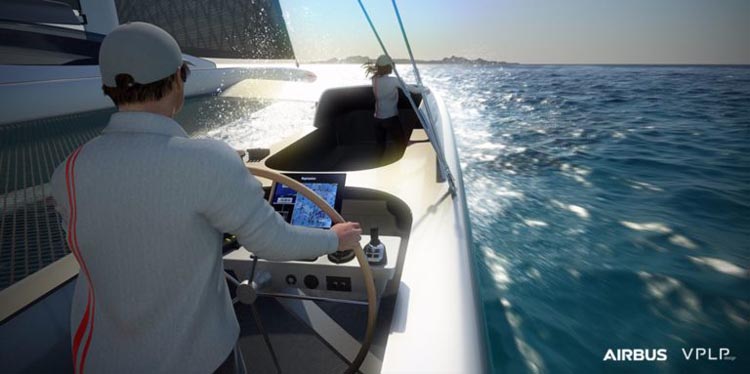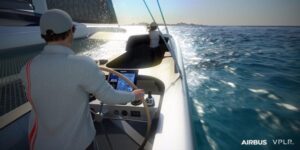 It's a technological development which could make this new type of cruising boat fly. She might resemble a trimaran, but the central hull doesn't actually touch the water and only serves as a platform for the rigging, the accommodation and the cockpit.
VPLP and designer Patrick le Quément have no qualms about upsetting accepted views and conventions or combining forces with a giant of the aviation industry. Indeed Airbus has for many years been an active player in yacht racing, including the America's Cup with Oracle Team USA and, later, American Magic. In sum, the S-Jet is VPLP's vision of the fast cruiser of tomorrow.