Yet another exceptional boat! Launched in 2011, this large 145' luxury catamaran is the ultimate blue-water boat for cruising the Pacific Ocean. Built in aluminium with carbon-fibre masts and spars, her sloop rig carries 1,123 m² of sail reaching and 856 m² on a wind.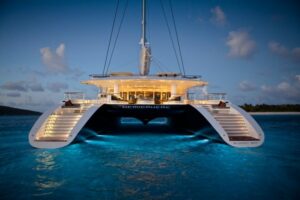 Accommodating up to twelve passengers and ten crew, Hemisphere features meticulously crafted interiors and exteriors. For example, the two master cabins can be combined into a single suite that opens onto a forward-looking balcony! Hemisphere received a ShowBoats Design Award in 2012 for her interior layout.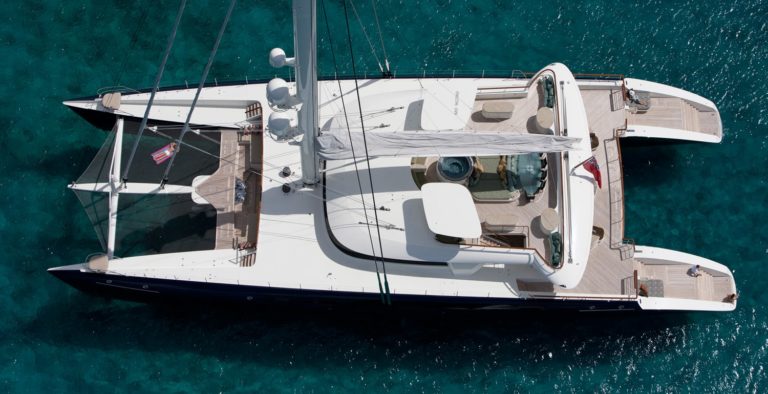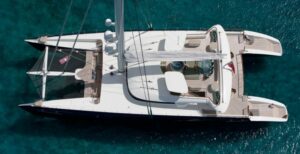 Designed to ensure an extensive operating range and fitted out for scuba diving, Hemisphere stows an 8.5 m tender between her hulls which can be released into the water through two hatches under the boat.