This cruising catamaran for eight passengers and two crew is scheduled for launch in 2022. Her conception draws on the Outremer ethos of combining performance with luxury.
Performance because, with her slender hulls equipped with centreboards rather than low-aspect-ratio keels and her powerful sail plan, she can reach speeds of up to 30 knots on a smooth sea.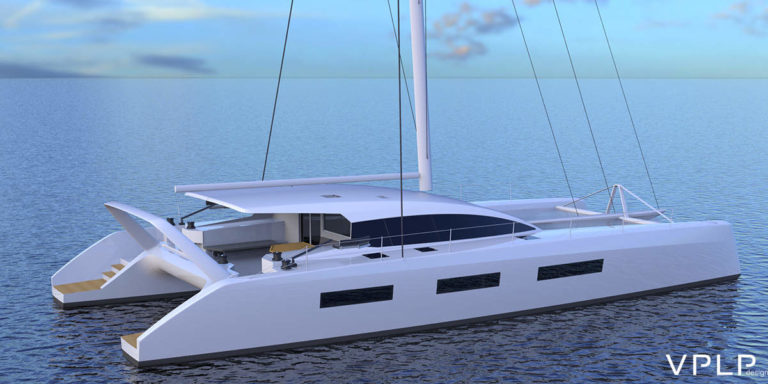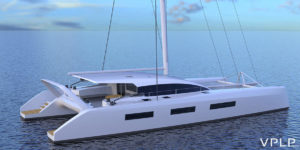 Luxury because her interior design has been meticulously crafted in a classic, sober, almost timeless style. With her large airy saloon and galley which open out onto the dining area on the stern deck, the GP70 is the ideal boat for fast round-the-world sailing in total comfort and safety.