After taking on the production of Corsaires and Muscadets, boatbuilders Brava have now launched their very own sailing boat design: the Brava 25.
The Nantes-based yard, established by Pierre Cizeau in 2019, set out to update the Muscadet concept with current architectural ideas while retaining Brava's signature construction method of producing 100% wooden sailing boats featuring plywood hull and deck panels glued onto a solid wood structure.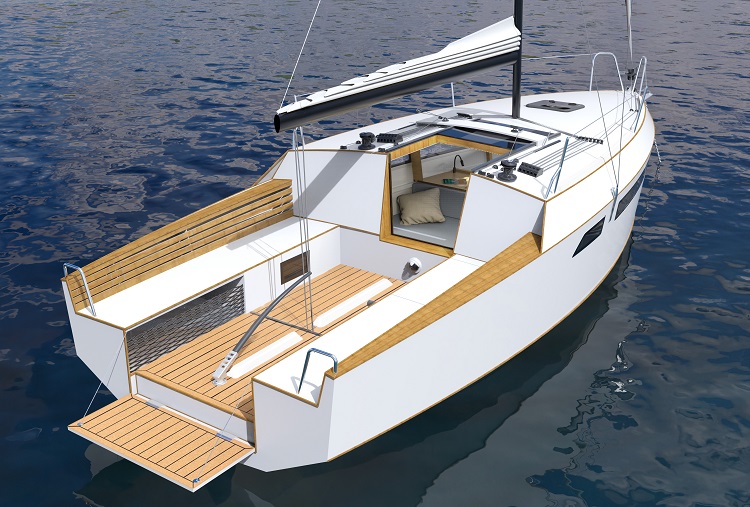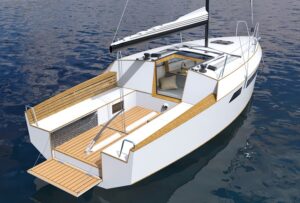 Team VPLP Design were immediately won over by the approach and the environmental values inherent in "tomorrow's Muscadet". Transposing the spirit of this legendary sailing boat into a design fit for today was a very appealing and motivating challenge.
In the concept phase, before we even sat down at the drawing board, a working group was put together to look at how the boat would be used and what life experiences those sailing on her would be expecting.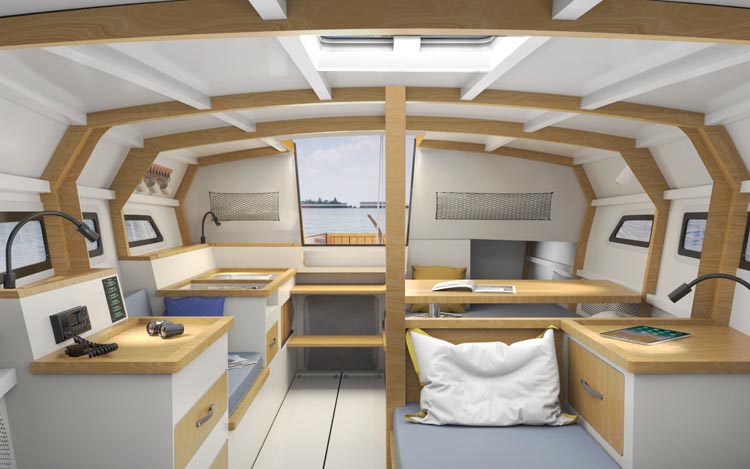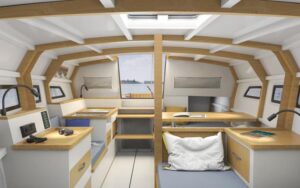 What came out from that brain-storming was a desire to make the Brava 25 a cheerful yet elegant and hardy sailboat with bold design features, such as the transom-cum-swim deck, and the asymmetrical saloon which provides unhindered passage fore and aft.