Sodebo Ultim' then Ultim ActualLeader then Brest Ultim Sailing then Mieux. 
Thomas Coville came to VPLP with an exciting project to rebuild Geronimo with the aim of winning the 2014 Route du Rhum.The firm, having originally designed the trimaran for Olivier de Kersauson, more than rose to the challenge.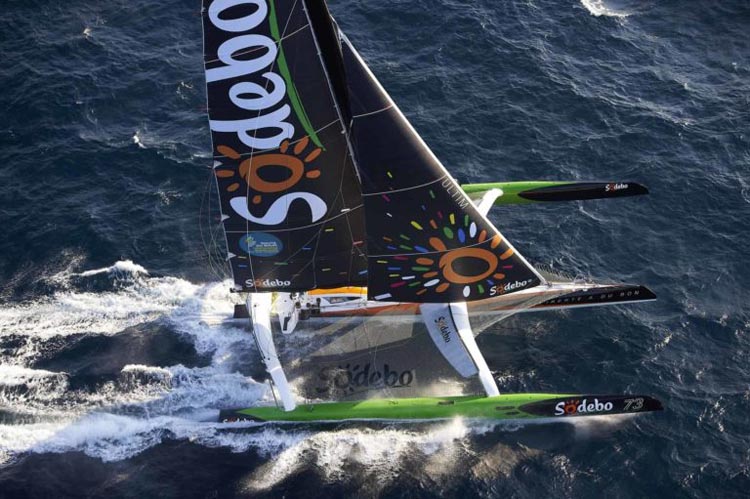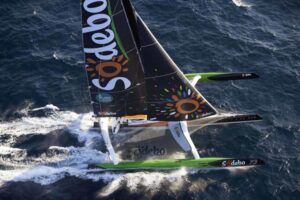 So what went into turning that grey trimaran, precursor of the Ultim class, into one of the most competitive maxi-trimarans in single-handed racing? First of all replacing the central hull with a new design which focused on single-handed sailing and, at 31 metres long, was 3 metres more than the previous one.
Next, the beams were reinforced so rudders and foils – which Geronimo had been lacking – could be added to the floats. The forward 9 metres of the latter were also rebuilt, adding powerful raked bows.
And with the addition of a new mast and changes to the original boom, Geronimo became Sodebo Ultim', weighing in 6 tonnes lighter!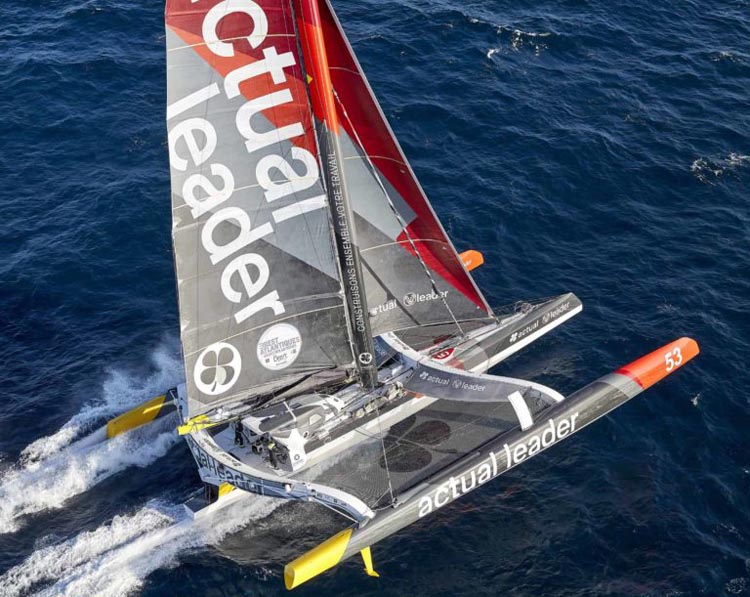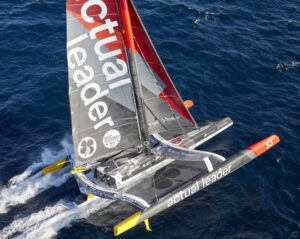 After a difficult start in the 2014 Route du Rhum (collision with a freighter and retirement), Sodebo Ultim' would go on to enjoy a magnificent career. Her achievements include the solo round the world record (49 days, 3 hours), the transatlantic record (4 days, 11 hours) and victory in the 2017 Transat Jacques Vabre – all in the space of twelve months.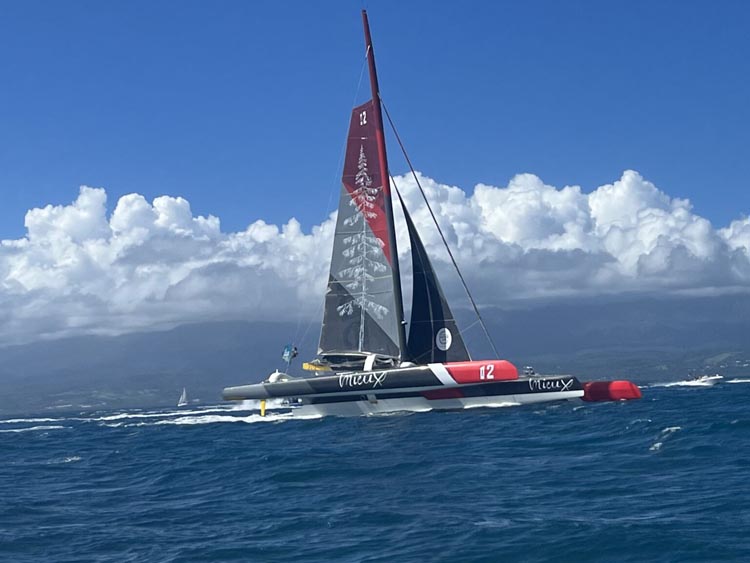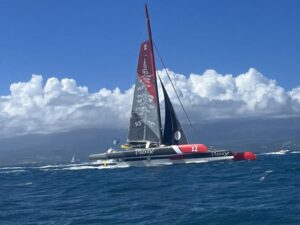 Following a period under the sponsorship of Actual with Yves Le Blevec at the controls, she was bought by the company Brest Ultim Sailing in 2021. Under the name of the corporate collective MIEUX, Arthur le vaillant takes the helm of the Ultim for the Route du Rhum 2022.