Banque Populaire VIII then Bureau Vallée 2 then Medallia 2
Vincent Lauriot-Prévost explains the concept implemented by VPLP when designing Banque Populaire VIII, winner of the 2016–17 Vendée Globe: "Rather than aiming for versatility, we designed a boat which could achieve significant gains 60% of the time, and smaller losses 20% of the time." As with Safran II, Banque Populaire VIII features a bulky bow section, a powerful hull shape with a significant righting moment and, of course, foils.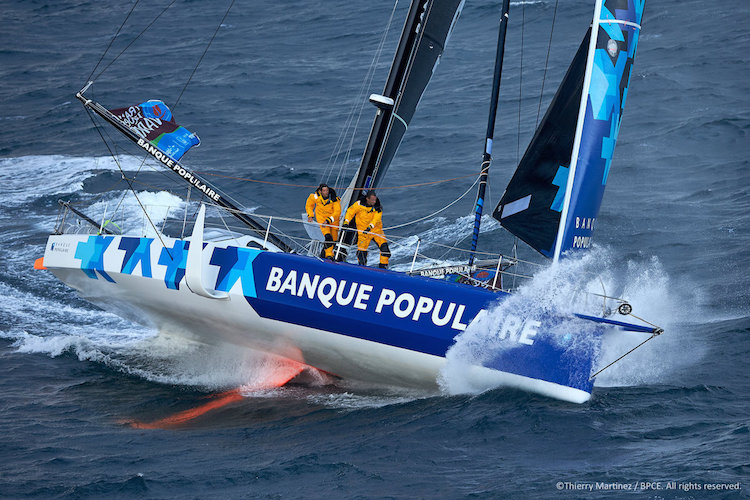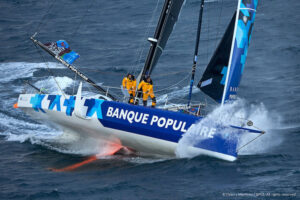 "When you cant the keel windward," says Vincent, "the fin of the keel generates the boat's lift and, to counter the heeling force, we deploy the foils which compensate for the loss of power by generating vertical thrust." The boat isn't more powerful but she sails lighter, with less wetted surface, supported by the much talked about appendages.
Winner of the Vendée Globe in 74 days and 3 hours with skipper Armel Le Cléac'h, the 60-footer then went to Louis Burton who, sailing in the livery of Bureau Vallée, caused a sensation in the following edition of the single-handed round-the-world race by finishing in third place.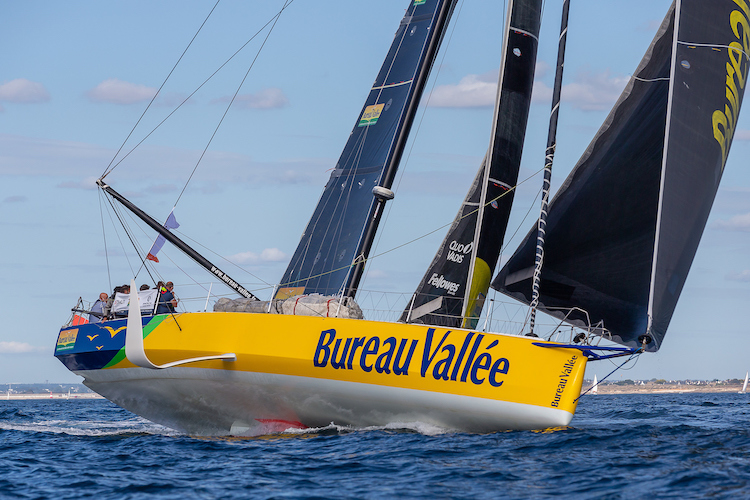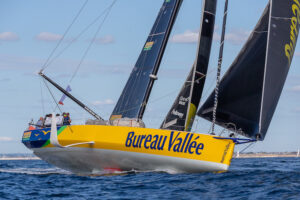 She was bought immediately afterwards by British yachtswoman Pip Hare for her attempt at the 2024 Vendée Globe, racing under the name of Medallia 2.