Foncia then Banque Populaire VI then Maître CoQ then Initiatives Coeur 3 then La Mie Câline.
Yet another IMOCA with a – very – long career! Originally designed by VPLP, Verdier and Michel Desjoyeaux, the formerly named Foncia was built in the space of a few months. She ran the Route du Rhum and the Barcelona World Race in the weeks immediately following her launch in September 2010.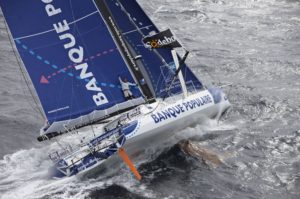 Renamed Banque Populaire VI in 2011 with Armel Le Cléac'h at the helm, she finished third in the Transat Jacques Vabre and second in the Vendée Globe, arriving just a few hours after her sistership Macif.
Under the name of Maître CoQ and commanded by Jérémie Beyou she achieved third place in the 2013 Transat Jacques Vabre and second in the 2014 Route du Rhum. She also managed a podium place in the 2016–17 Vendée Globe thanks to the addition of foils designed by Nick Holroyd.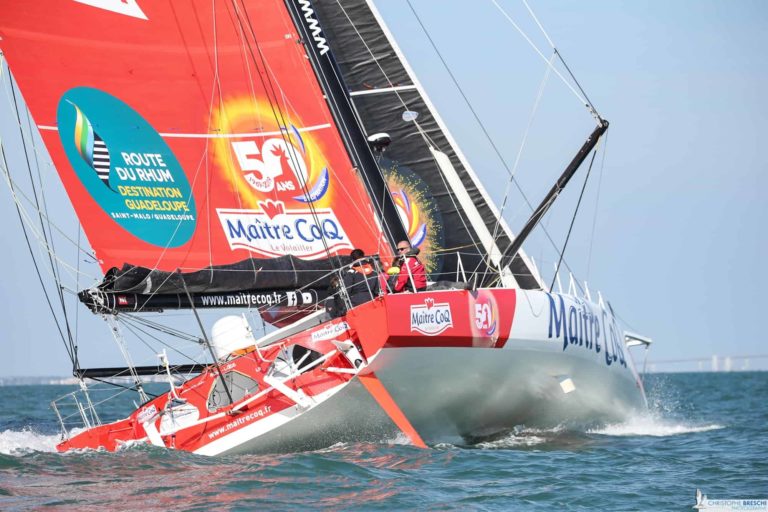 Rebranded Initiatives Coeur 3 in 2017, her new owners placed her in the capable hands of skipper Tanguy de Lamotte. The following season Sam Davies took command and oversaw the fitting of a pair of big new foils. Sadly the British yachtswoman was forced to retire from her main objective, the 2020 Vendée Globe, after hitting an unidentified floating object.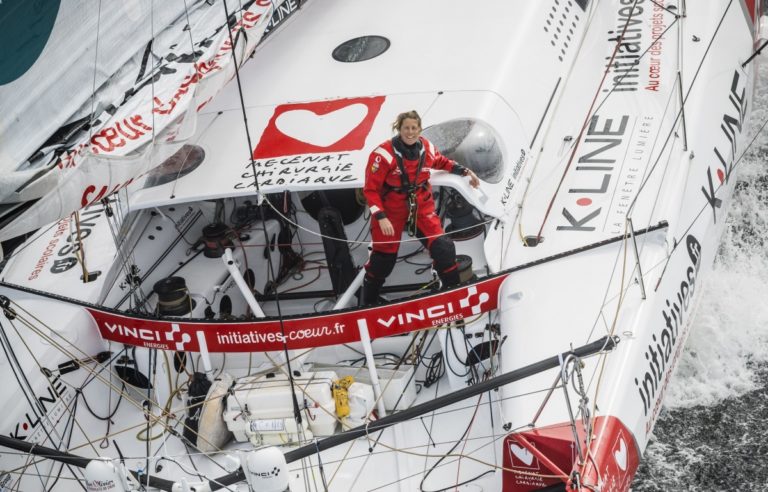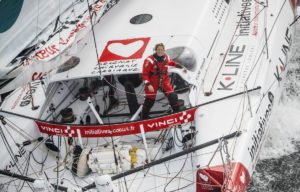 Arnaud Boissière will buy Initiatives Coeurs 3 in 2021 to race with Mie Caline.