Hugo Boss (2015 version) then 11th Hour Racing then Guyot Environnement – Water Family. 
Hugo Boss belongs to the 2015 collection of six foiling IMOCAs created by VPLP with Guillaume Verdier. Designed in partnership with Alex Thomson Racing, she was built entirely in carbon fibre, deploying technologies similar to those used in Formula 1.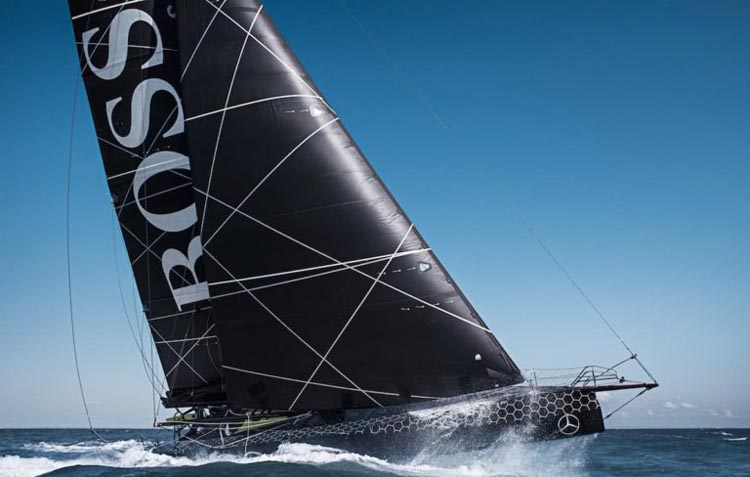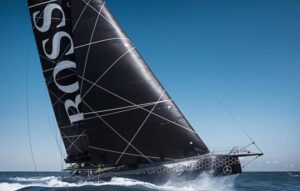 This project had no family ties with the five other VPLP/Verdier productions of 2015. Having no sistership in the magnificent six, she is instead the faithful transcription of skipper Alex Thomson and team's approach: a more extreme hull by way of her reduced beam, a more hydro and aerodynamic bow section, and differently shaped foils which also guided the architectural choices.
And these were pertinent choices because Hugo Boss turned out to be one of the fastest foiling IMOCAs of her generation, finishing second in the Vendée Globe just a few hours behind Armel Le Cléac'h with a broken foil, and third in the Route du Rhum despite having the race in the bag until she ran aground off Guadeloupe.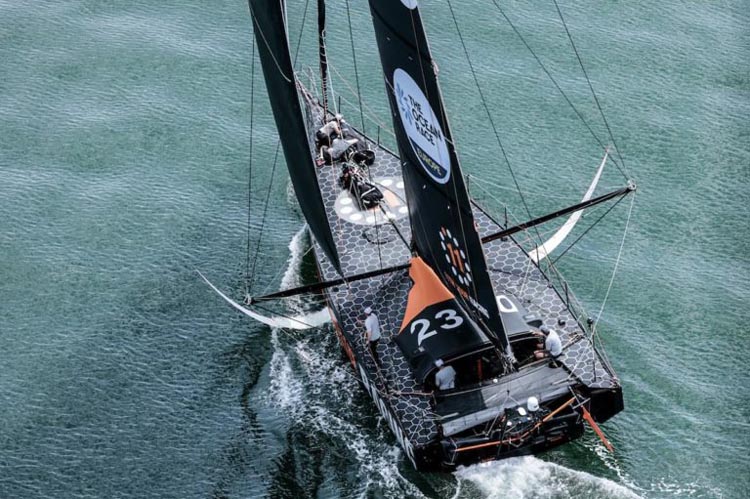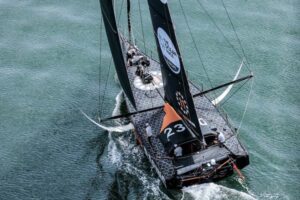 After this Route du Rhum, it was sold to the American 11th Hour Racing Team with a view to preparing for The Ocean Race, resulting in a fourth place in the 2019 Transat Jacques Vabre.
Equipped with new foils in 2020, it will be sold at the end of the 2021 edition of the double-handed transatlantic race, contested on board by Simon Fisher and Justine Mettraux, to Benjamin Dutreux. It takes the name of Guyot Environnement – Water Family.