Safran II then Maître Coq IV then Groupe Apicil.
The new Safran monohull was the first of six IMOCAs designed by VPLP-Verdier for the 2016–17 Vendée Globe. Homogeneous, manageable and light, she was designed for single-handed sailing.
This second boat in the Safran series was more powerful than her predecessor, her centre of gravity being further aft to reduce digging in, and her bow gaining in volume. Safran II was the first IMOCA to be fitted with foils, those soon to be ubiquitous appendages which increase downwind and reaching speeds.
"The stronger the wind, the more the appendages (keel and foils) bear the load, lightening the boat and increasing her speed," says Vincent Lauriot-Prévost.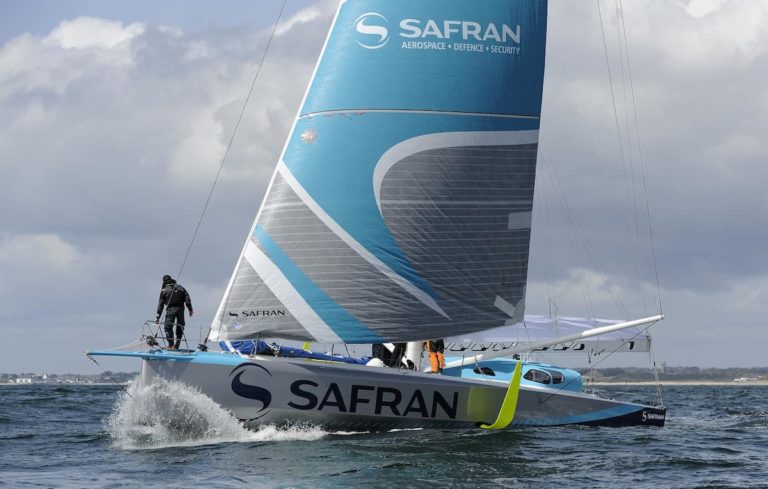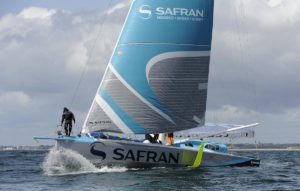 With a view to broadening their scope, the teams at Safran and Banque Populaire combined their resources to carry out certain architectural studies – and the boats were even built at the same yard. For example, the hydrodynamic studies involving the hull were shared between the projects, resulting in only one mould being built for the boats.
Where the new Safran IMOCA differed from her sister project was in the participation of Safran Engineering Services who were involved in checking the structure, designing the instrumentation and providing technological assistance for the 3D weaving of the carbon-fibre rudder blades. 
After retiring from the 2016–17 Vendée Globe, she was sold to Roland Jourdain and then Yannick Bestaven, the latter sailing her on the IMOCA circuit as Maître CoQ and winning the 2020–21 Vendée Globe.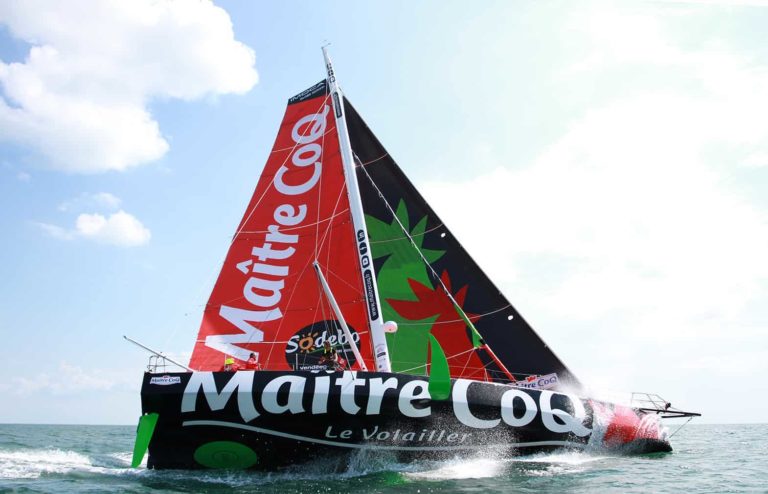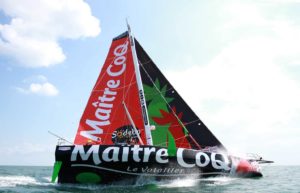 Damien Seguin will buy Maître Coq IV in 2021 to race with " Groupe APICIL".