Boatbuiling company Astusboats developed this range of folding trailer trimarans featuring telescopic beams. Several versions are available (leisure, raid, sport and sport+) to satisfy the needs of a wide range of customers, from families enjoying day trips on the water exploring, to solo sportsmen and women looking for the thrill of competitive sailing. Some models also have bunks.
16.5 (2015) The Astus 16.5 was designed as an inshore sailing boat for day trips and raiding. She comes in two versions: a sports model with a powerful sail plan for private customers, and a more forgiving rig for sailing schools.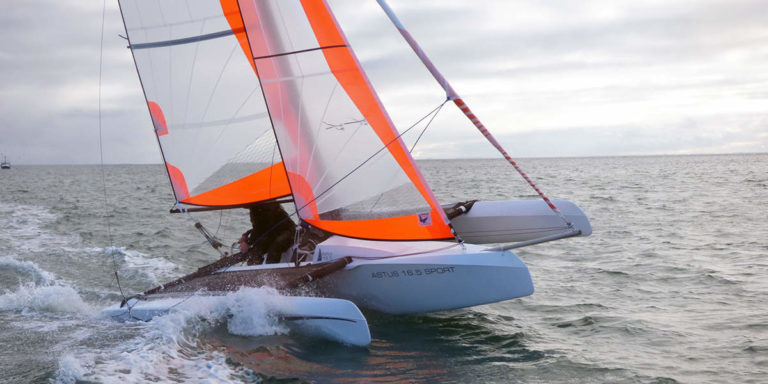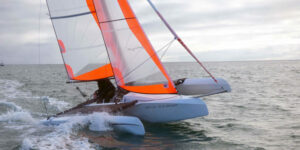 She has been given a more modern look compared to previous models, while retaining the folding feature which makes Astus boats so easy to pack up and put on a trailer. This mini-multihull features a planing central hull and floats inspired by VPLP's latest maxi-trimarans, making her a responsive and lively sailer which is fun and thrilling to steer.
20.5 (2018) A fast and featherweight dayboat, the Astus 20.5 can lodge up to 4 people below decks and her floats can be folded in like a concertina to facilitate handling and trailering. Stable thanks to her 930-litre floats, she features a flared, planing hull which enables her to skim across the water and offer the crew an exciting ride without getting drenched with spray.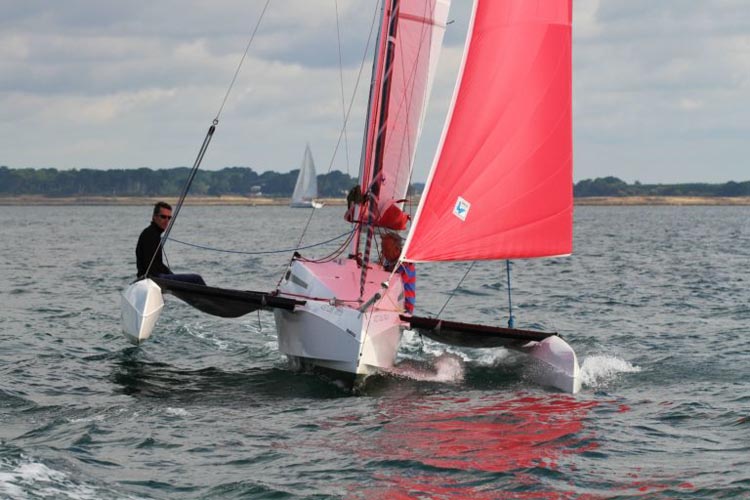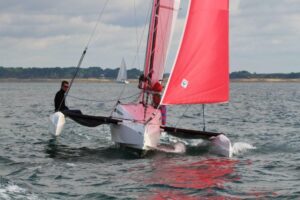 Her modern, racy lines make her a fast and safe way to enjoy sailing. The Astus 20.5 comes in two versions: a leisure model aimed at families, and a sports design featuring a resin-infused central hull for competitive sailors.
22.5 (2021) Launched in July 2021, the Astus 22.5 is the first of the range to feature foils as an optional extra. Fast and flashy with tapering floats, she features four bunks and a small galley to make her the ideal trimaran for sailing with friends and family, spending the day on the water or exploring the coast.