Fast Cruising Scow, or the art of reconciling performance and comfort.
This project to design a foiling monohull cruiser draws direct inspiration from multihulls. For instance, the saloon/cockpit area is protected by a roof and glazing, like on a cruising catamaran, and shares the same flush deck as the helm station.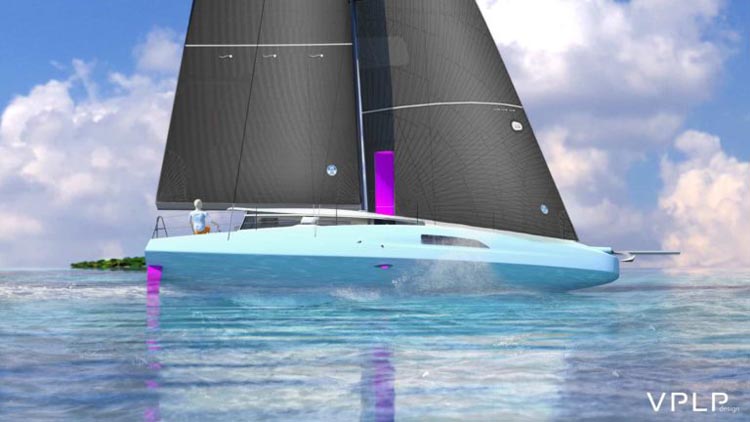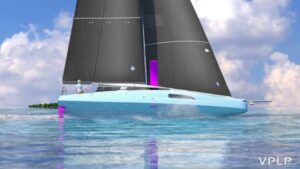 Fast cruising Scow features retractable foils which enhance her performance and ensure a comfortable ride. The foils reduce her heeling angle and allow her to cut cleanly through the waves.