The design firm best known for Ultims, IMOCAs and Multi50s has joined forces with the Multiplast yard to launch its first Class40 prototype. Two boats have already been commissioned and will be taking the starting line of the next Transat Jacques Vabre, while a third could yet be built for the double-handed transatlantic race. 
VPLP Design, in collaboration with the Multiplast yard, is venturing into the Class40 universe for the very first time. An initial prototype will be launched next summer, and two boats have been ordered. The first is scheduled to go in the water in mid-July for Italian skipper Andrea Fornaro, a veteran of two Mini Transats. The second was also commissioned by a former Class Mini sailor, Nicolas d'Estais, runner-up in the production boat class of the 2019 Mini Transat.
 "We had been interested in the Class40 for quite a while," says Vincent Lauriot-Prévost, "but hadn't quite found a suitable opening. This all changed when we saw the scows enter the fray and display significantly better performances than the previous boats. It was then that we said to ourselves that it was the right moment. Consequently, we approached Multiplast and secured their agreement to build several boats, which allowed us to make good on our respective investments. Meeting with Andrea Fornaro was a decisive moment."
With the decision taken, architects Antoine Lauriot-Prévost and Daniele Capua set to work: "We took a close look at the first scows which came out last year, to try and understand the mechanisms," says Antoine. "We fed a number of hull shapes into our CFD application, and then ran some VPP comparisons to determine the benefits and drawbacks of the various options."
Concurrently, in order to better understand the specifics of the class, VPLP drew on a huge amount of feedback from Class40 racing specialists contacted specifically for the occasion, as well as recruiting Tanguy Leglatin as technical consultant. "He knows these boats really well through his work as a trainer in Lorient," says Daniele Capua. "We also collaborated with North Sails for the sail plan."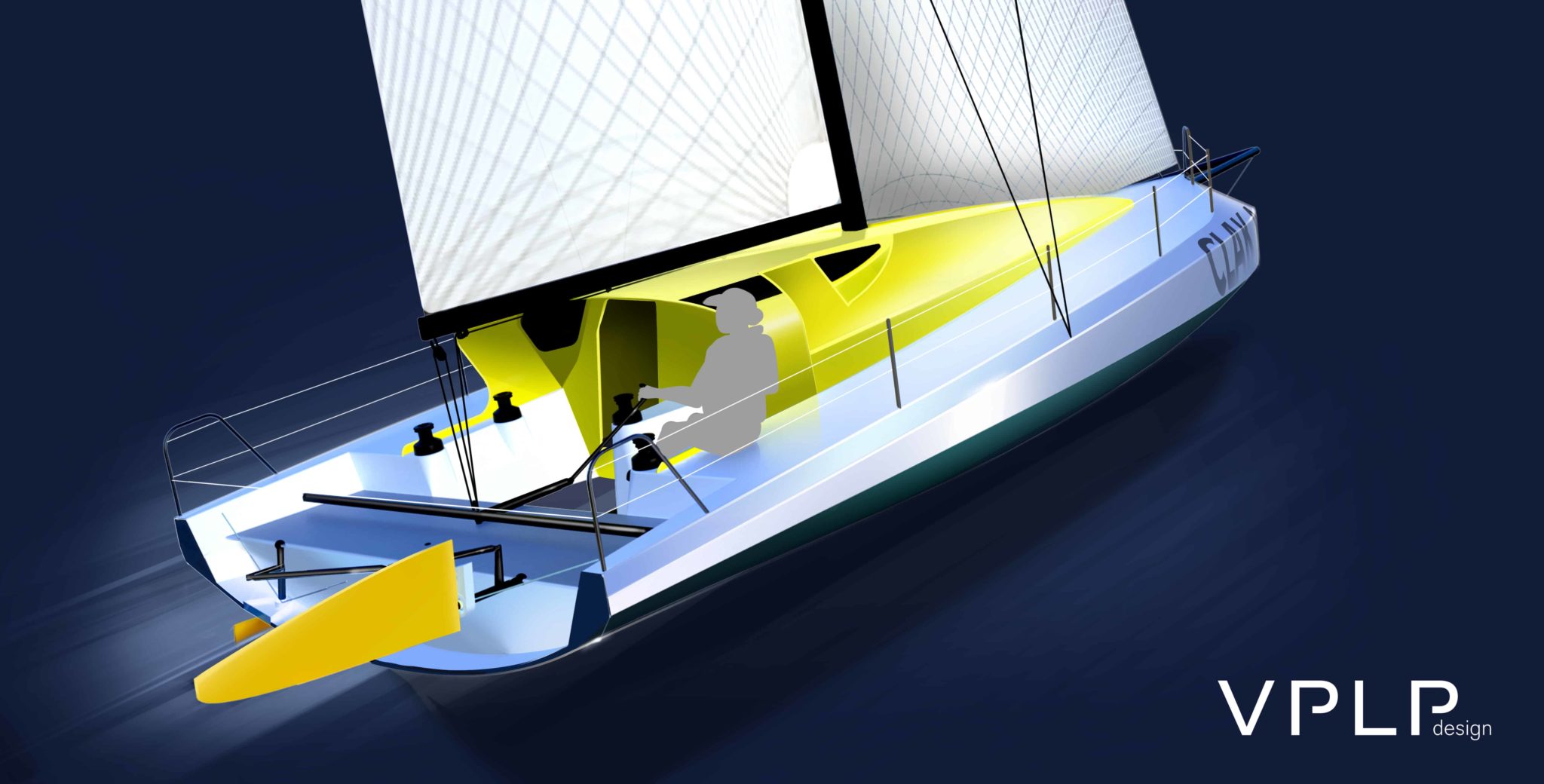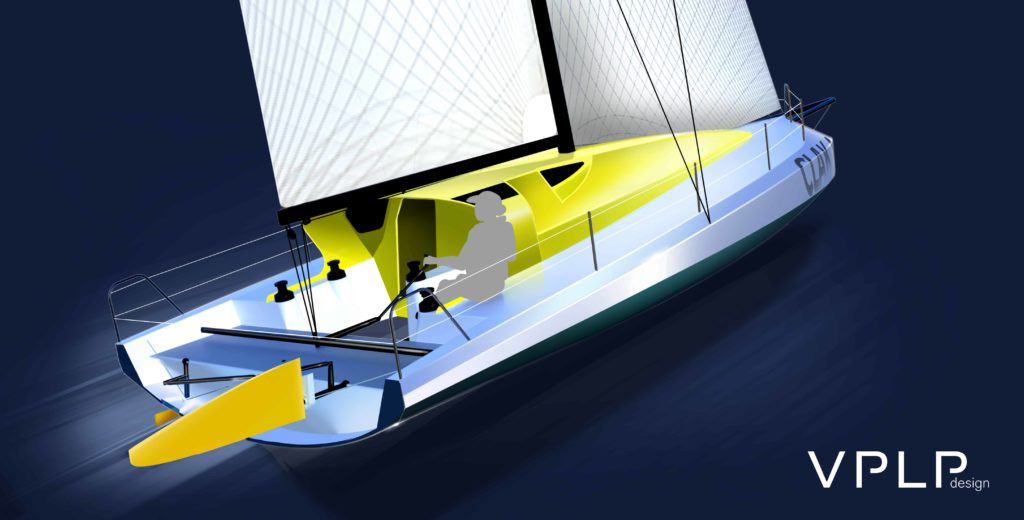 "This preliminary and exploratory period was clearly an investment for us, but it was an essential step in getting a feeling for these boats," says Vincent Lauriot-Prévost. In total, the project involved three months of intensive studies, including architectural studies, hull computer simulations, tests of the various set-ups using a VPP, and structural studies using a finite element analysis tool. For this new Class40, VPLP drew upon a suite of in-house tools and mobilized two architects, two engineers on performance and structure, and a systems engineer.
So what does this new Class40, codenamed Clak 40, look like? "It's a scow-type vessel, complying with the latest developments in the class, which we exploited in terms of stability for the definition of the deck and the coachroof design," say the architects. "For the moment the sailing programme is focusing on the transatlantic races, the Jacques Vabre and the Route du Rhum. The goal is for the boats to perform well reaching and downwind, with particular attention paid to versatility."
The first boats will be ready next summer, while a third construction slot is still available for the next edition of the Transat Jacques Vabre. VPLP and Multiplast hope to see five Clak 40s take the starting line of the 2022 Route du Rhum. Are they all identical? "They will undoubtedly be of the same family," says Vincent Lauriot-Prévost. "But we have received some special design requests concerning the deck and cockpit plans, and the sail plans, so we won't be deaf to other developments."